Blondie's Clip Shop is the premier source for haircuts in Chino, CA. In addition, our certified stylists also offer event make up, hair extensions and a full range of additional beauty services. Some of our capabilities and specialties include: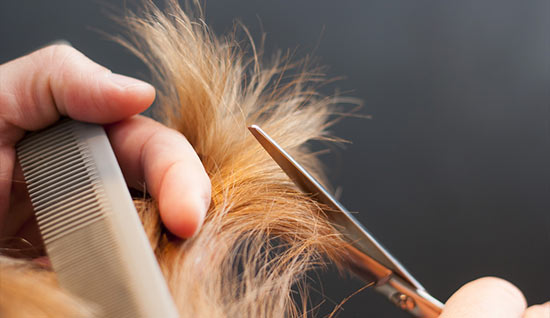 Haircuts
We're delighted to give haircuts to women, men and kids. Our stylists consult with you to get a precise idea of the style you want, then work with detailed skill to deliver it.
Hair styling/Formal up-dos
Do you have a special occasion on your calendar? Whether you want to try a new do for a date or need formal up-dos for a wedding, we're your go-to source for hair styling in Chino, CA.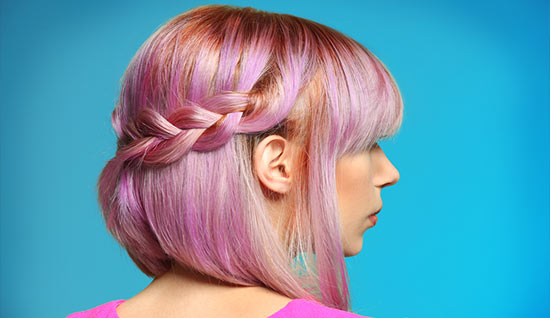 Hair coloring
When you're ready to try a new color, or you want to restore a previous look, contact our salon. We'll apply extensive experience to ensure you get the shade you want, in prefect detail.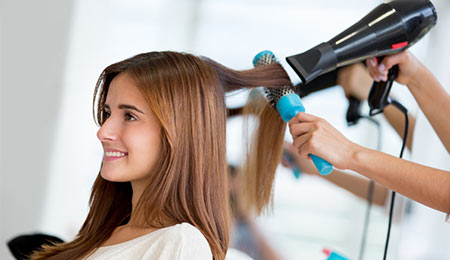 Brazilian blowouts
Would you like to straighten those curls? This semi-permanent hair straightening method will allow you to try on a straight style for a while.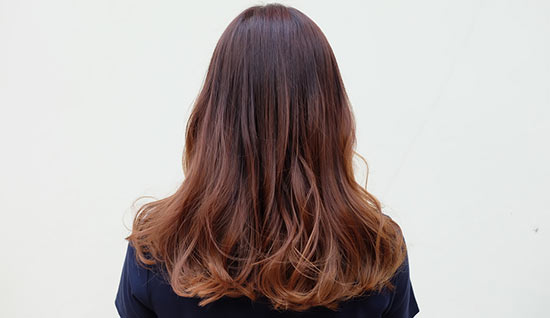 Balayage and Ombre
This is the hottest new hair trend, and Blondie's Clip Shop is excited to offer it to our clientele. Using a freehand technique, our stylists section your hair and paint it against a backing board with a lightening agent. After each swatch is painted, we cover it in cellophane. The resulting look is much more natural than traditional foils used for coloring and highlights. This method of balayage in Chino, CA makes hair look sun-kissed, soft and natural!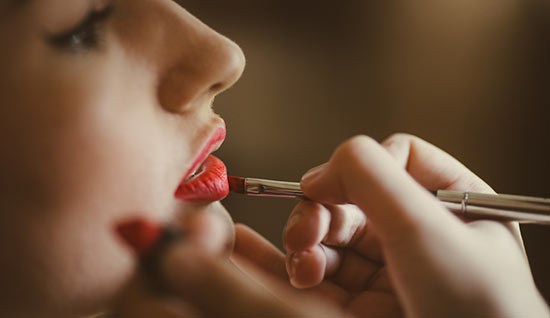 Event make up
Your special day deserves special treatment. Our beauticians will help you look your best for your upcoming occasion with expertly applied makeup. We'll accent your best features for a truly transformative look.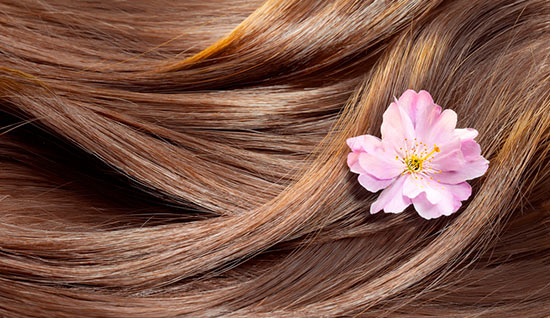 Keratin hair extensions/keratin treatments
Why settle for extensions that look like a wig? Our keratin hair extension treatments add tiny strands of real, unprocessed human hair. Once expertly attached by our beauticians, they look like a wisp of your own hair. You can curl, dye, straighten and style the extensions just like your own locks.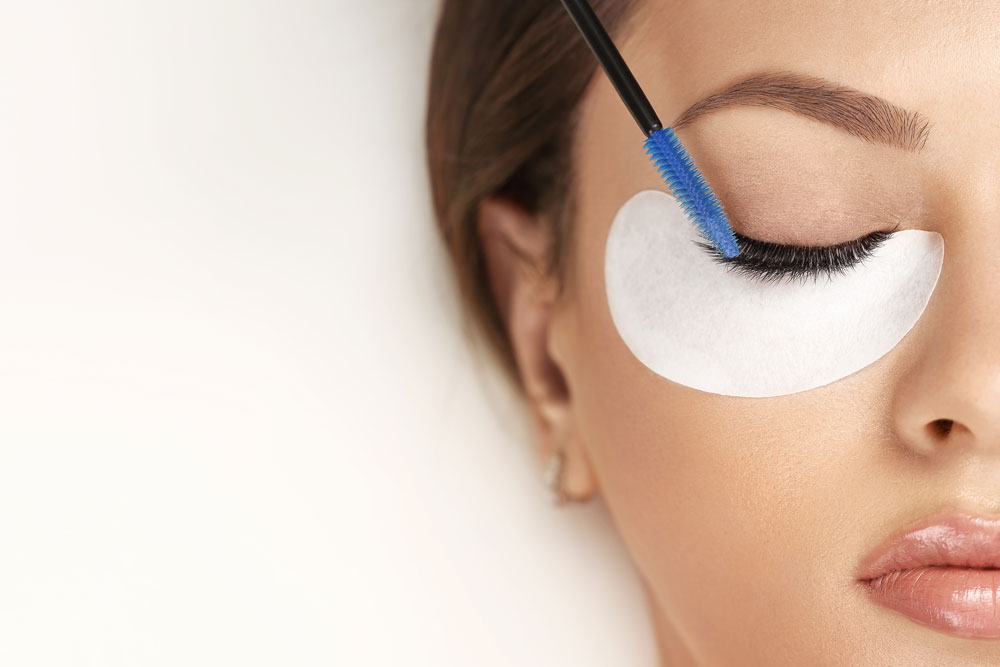 Eyelash Extensions
Eyelash extensions are semi-permanent fibers that are attached to your natural eyelashes in order to make your lash fringe look longer, fuller, and darker. Individual lash extensions are applied to each of your individual natural eyelashes (one extension per natural eyelash) using a semi-permanent glue. Lash extensions can be made of synthetic, mink, faux mink, or silk fibers. We offer a variety of extension lengths, curl patterns, and tints so clients can customize their look.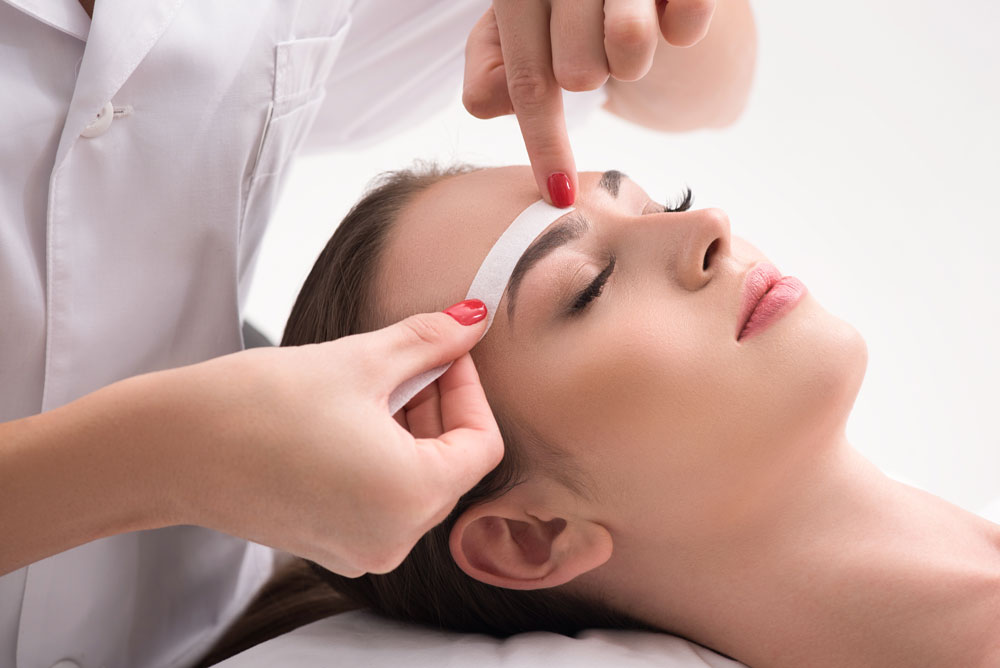 Brow Lamination
Brow lamination involves straightening and lifting the hairs using a chemical solution, which allows the hairs to have more flexibility to move them into your desired shape, therefore covering any gaps or stray areas,
Products We Offer
Blondie's Clip Shop is proud to offer products from the following industry-leading brands:
Brazilian blow out

Enjoy

Healthy Hair

Matrix

Redken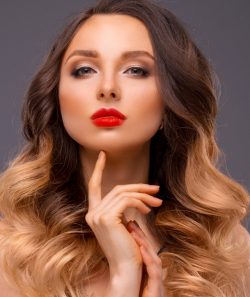 Schedule Your Appointment
Contact Blondie's Clip Shop to make an appointment with our certified stylists today.
Reach our friendly staff at 909-627-0995 to transform your look.